I had to sell my 1998 kouki s14 because of school.  I finished my summer program at archaeology field school and I picked up a 1995 240sx froma fellow enthusiast.  I've already done a lot of work to the car and currently revamping the whole car once again.  Things in store for the next to be finished by formula D irwindale on Oct 11th.
Add widebody and new aero.  Paint the car, add toe rods, and fix my exhaust leak.  I decided after having two different forced induction setups to keep the motor a stock KA24DE for the time being.
I didn't get a chance to finish the car before, but I currently picked up a sponsorship after doing the Hot Import Nights: Night Shift demo.  Put the car into a K-rail but was still driveable so i ziptied the bumper back on and kept right at it.
Pics: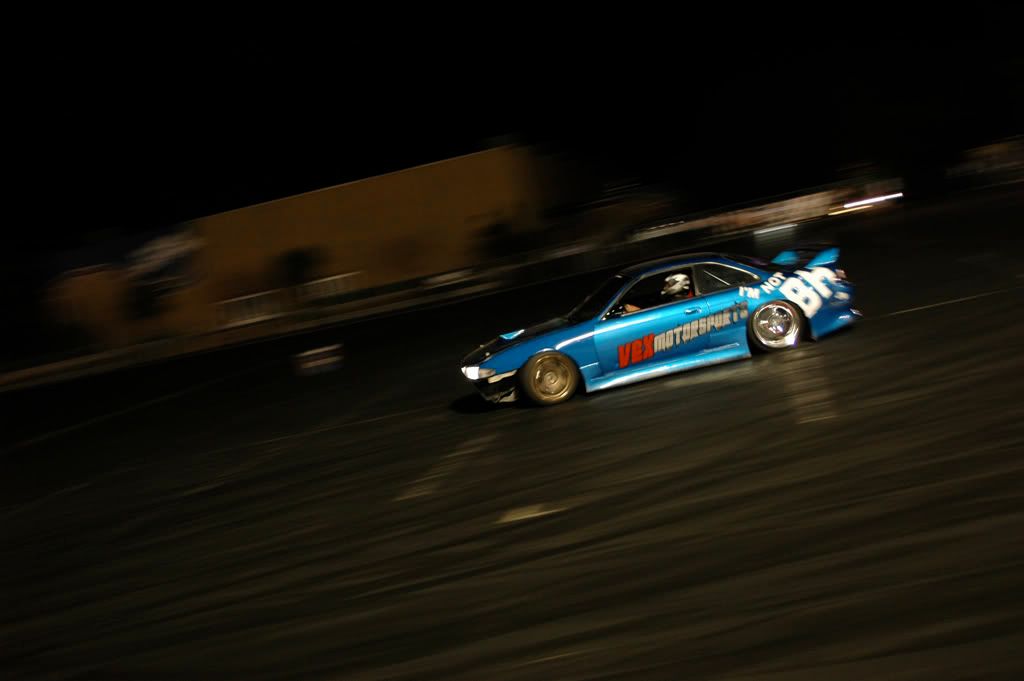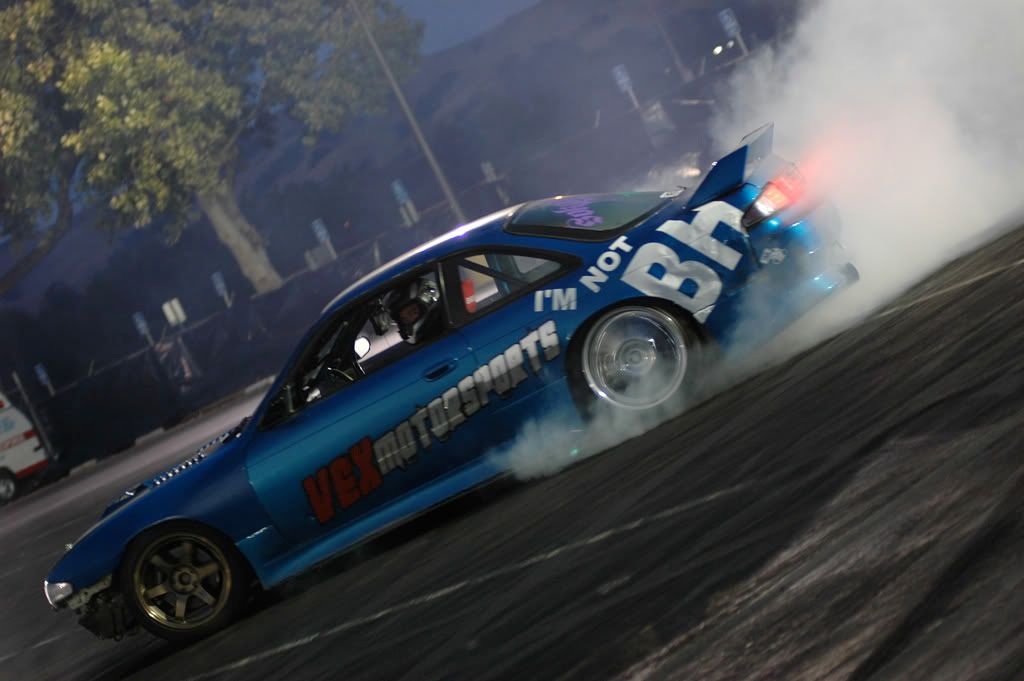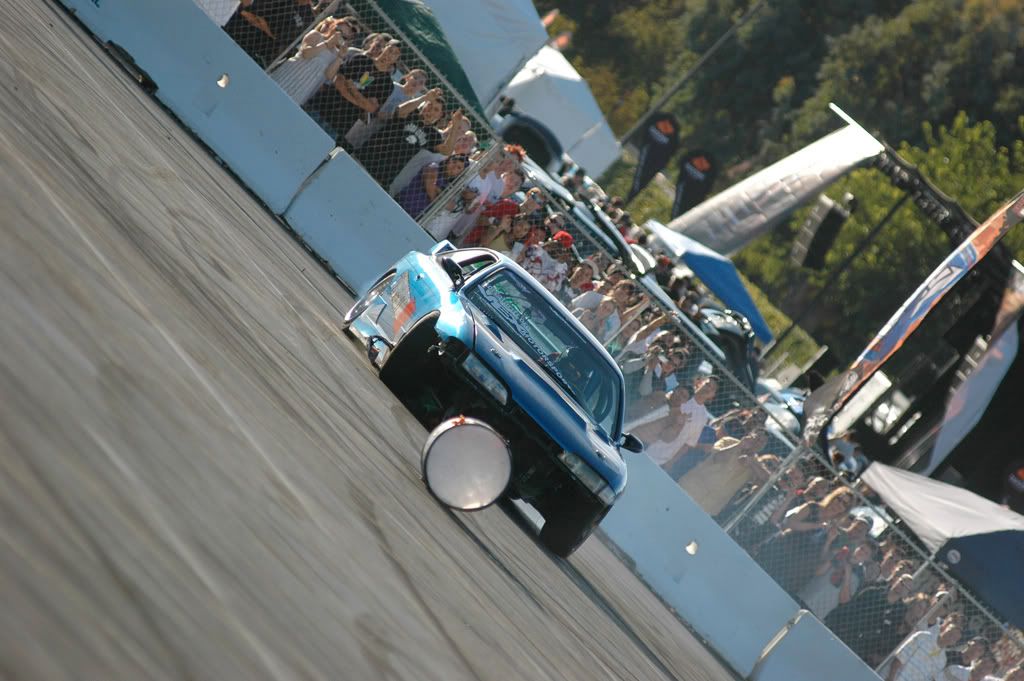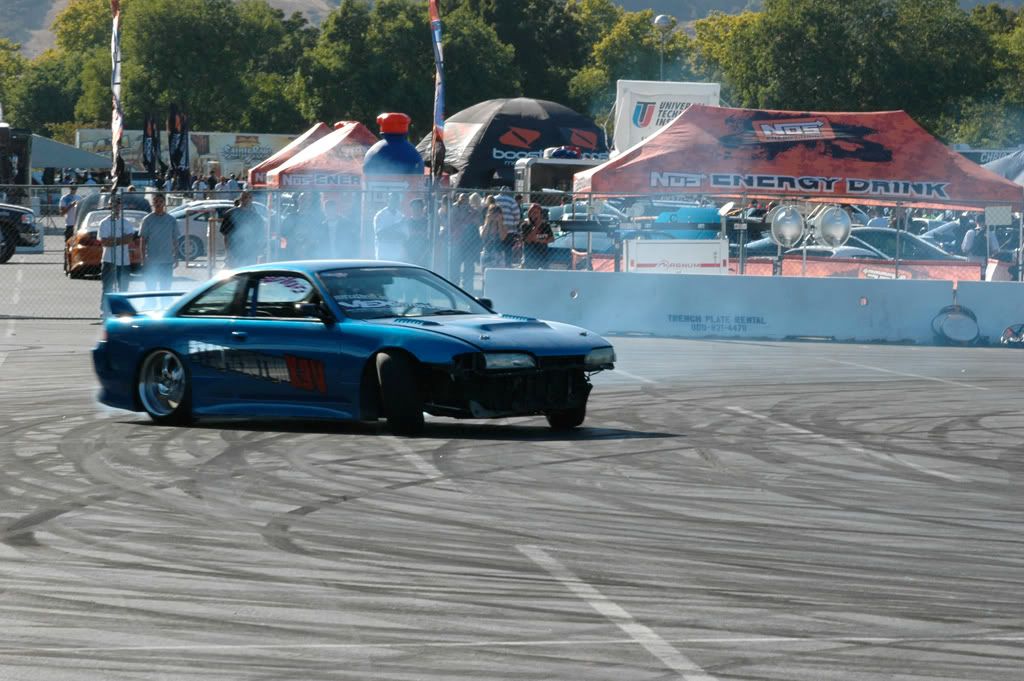 Another cool thing that happened was an interview for speed channel.  I'm not sure when or if i'm gonna be aired with the episode, but they interviewed me for a good 10minutes.  It was pretty rad.
Getting some new rollers and tires for this new car as soon as it's out of paint, I throw on my toe rods and gt it aligned.  I'm still looking for a reasonably price SA approved helmet that I can paint.
Some youtube videos i found: